FEATURED BRANDS








We accept
PURCHASE ORDERS
We work with Schools, Charities, Trusts, Agencies, Non-Profits & more with great communication & support. 
contact our team
the P-Pod Postural Support
Beloved by families & kiddos, a safe and supportive chair just for them. A great solution for 'Together-Time'.
SHOP NOW
from
the Journal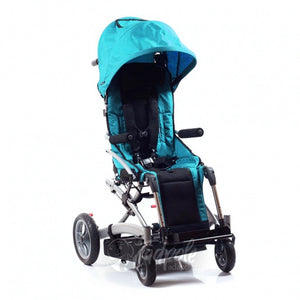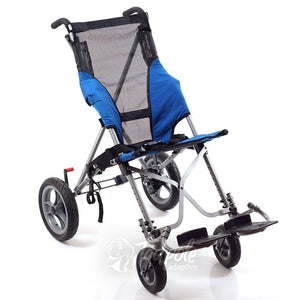 Featured Brand
CONVAID
Innovative American craftsmanship featuring stylish, lightweight and easy to fold mobility with the highest quality and safety.
Shop Now
Testimonials
You guys are really great to talk to and wonderful to work with!

Kathleen F.
Andy helped me from the very start and went above and beyond to find the best solution for my order. He took the time to actively look at several alternatives to help ship the package and see what will be the best method. Once the order was placed, the item arrived promptly to my residence within just a few days. I have never received such great customer service like that from any other company or business before.

Jaime G.
I wish all transactions were as smooth as working with you at Tadpole Adaptive. Thank you so much for being you! 

Doreen from a Make-A-Wish
Andy and Carly were an absolute blessing to work with! We ordered the Pixi stroller for our daughter. We did TONS of research with their help. We received the stroller and it is PERFECT! So happy I found them.

Jess N.
They helped me create my daughters campaign to raise money for her Thomashilfen carseat. We raised the money in 4 days!!!! I received her car seat Monday and had it installed this morning!!!! Great company that truly cares about every one of their customers!!!! Thank you so much!!!!

Jennifer H.
Thank up so much for going back and forth with me I really appreciate it! Dealing with all the equipment is such a pain and so confusing!

Ashley M.
Thank you for all your help - I would have given up a long time ago.  You have made this process so less stressful!

Ona F.
Huge shoutout to Carly!!! She went the extra mile, we struggled with our local provider for over 3 months.  Our daughter is now much safer, and also more comfortable as a result! You've truly made a difference!

Kathleen W.
Thanks so much for the amazing customer service! We have ordered from you before this and will definitely order again!

Mariane S.