SHOWING 3 OUT OF 3 PRODUCTS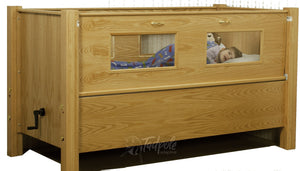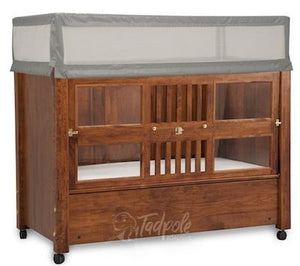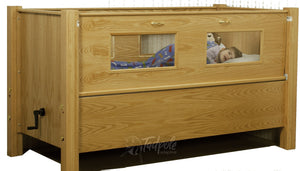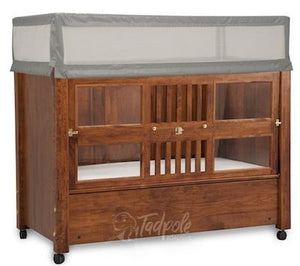 Beds by George Dream Series and Slumber Series Safety Beds for Children with Special Needs
Beds by George is a family owned company that makes beautiful safety beds for children with special needs. A safety bed can be a loosely defined term and it is important to understand the benefits of a high quality piece of furniture like a Beds by George Dream or Slumber series bed. There are three primary goals that both Beds by George beds accomplish. 1) Fall Protection 2) Protection from Entrapment 3) Containment.
Many families struggle with safe sleeping for their children.  Basic hospital beds or bed rails can be very dangerous items where children can become entrapped between the rails or mattress.  Other challenges can include very mobile children who need to be enclosed in a safe environment each night to protect themselves from falls and other household injury when the family is sleeping. 
Beds by George safety beds are high quality pieces of furniture that anyone would be proud to have in their home.  They are available in two styles: The Dream Series is completely configurable and customizable.  Tadpole Adaptive has the best product configurator online so you can build your childs "dream" bed online.    The Slumber Series is a more economical bed that has all the same outstanding safety features of the Dream Series, but with a more limited design style to reduce costs. 
Many parents of children with Autism, Rett Syndrome, Down Syndrome and other diagnoses find the secure high side bed and canopy worth consideration for loved ones who are unsafe to leave their beds unmonitored.  Similarly, children with neurological diagnoses such as Cerebral Palsy and Muscular Dystrophy appreciate the head and foot elevation options, and the tight fitting mattress and side walls that prevent mattress burrowing and entrapment.  
Either style safety bed will be a welcome edition to any families home and provide years of safe and sound sleep for the WHOLE family.