SHOWING 8 OUT OF 8 PRODUCTS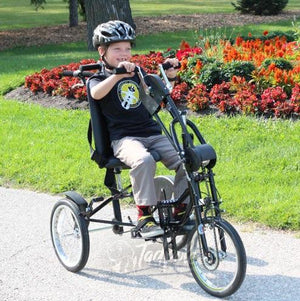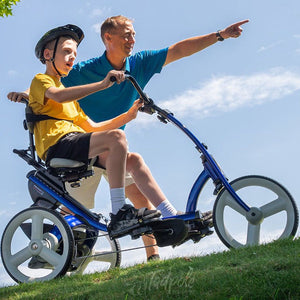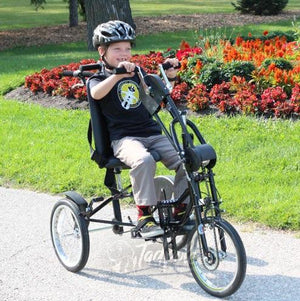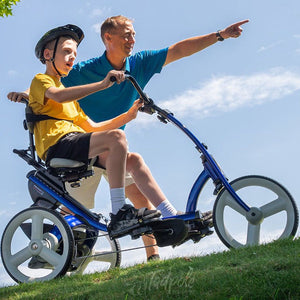 Every kid remembers their first bike, we sure remember ours! Wonderful exercise aside, adaptive bikes offer your child a sense of independence, freedom and interaction with peers. Check with your child's therapists and/or doctor to make sure that using an adaptive bike is right for them. Also remember, they get to choose the color!

Read our Blog Article:
"Tips for Choosing and Adaptive Bike"
We know that Adaptive Bikes are very expensive items. Many families have had great success using our Registry Program to host an online fundraiser where friends and family can "Chip In" a little or a lot. Watch our video to learn how the powerful social sharing tools help you quickly add up dollars and get your child the bike they deserve!
-Splash Facts!-
 It is also very important to point out the long-term benefits of using an adaptive bike (all the fun aside!)
These benefits include:
Bone Growth

Strengthening of anti-gravity muscles
Development of hand/eye coordination
Opportunity for cognitive growth
Respiratory activity
Development of Head & Trunk control
Social Acceptance
Improved self-esteem
On Tadpole Adaptive, we offer all the top models of Special Needs Bikes, Trikes, Bicycles, etc from top brands like Rifton, Kaye, Freedom Concepts and AmTryke. Not to worry, at Tadpole Adaptive, we are experts with years of hands on experience to guide you though the decision process. You can contact us and book a time to Talk to a Therapist to help answer any questions that you have.