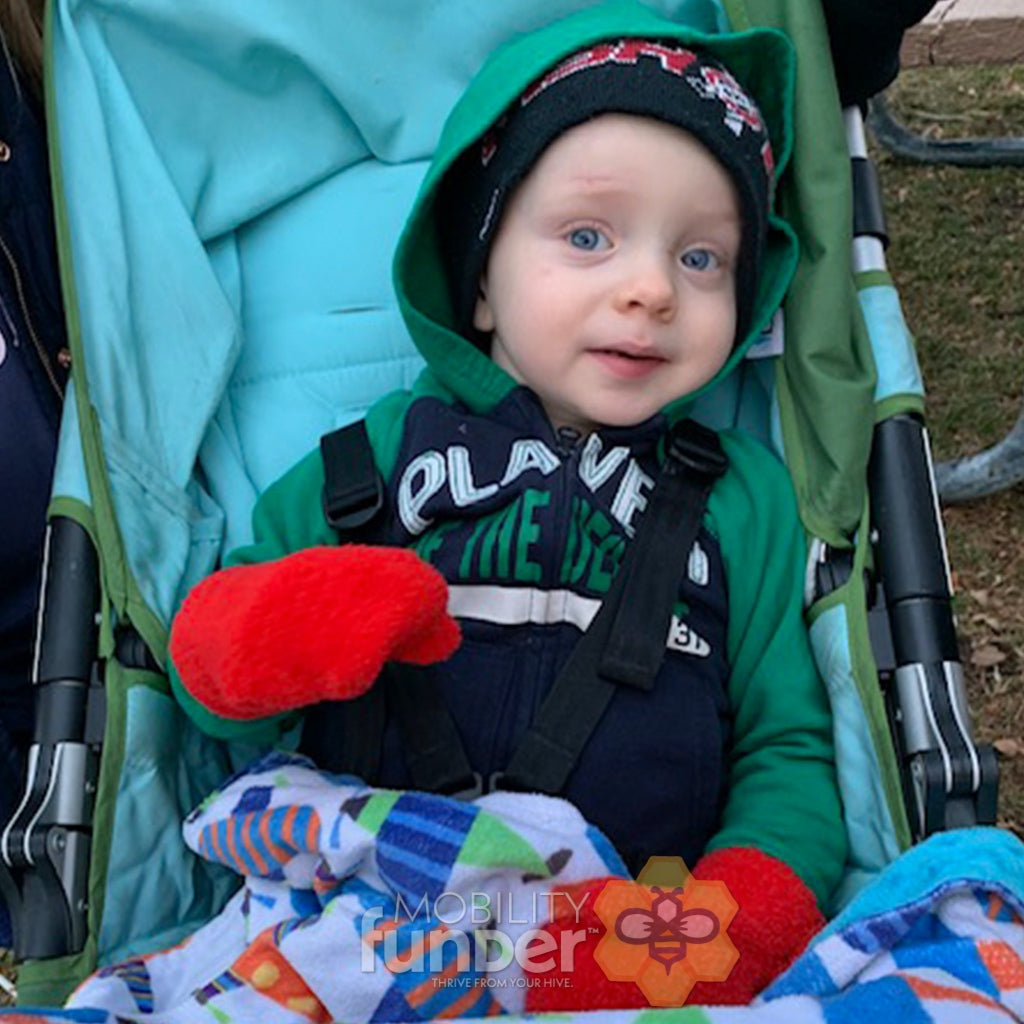 Let's help Arthur get his special chair! Hi there guys!  Our son Arthur is 2 years old and is one amazing kiddo!  Arthur is 95% g-tube fed. He also suffers from hypotonia (low muscle tone). He also has sensory issues that leads to overload and meltdowns  
Right now, Arthur takes his feeds with a feeding pump and it keeps him in bed when he is hooked up. He hasn't figured out how to use his IV pole to get around yet and with his hypotonia he tires very easily. 

Arthur could benefit greatly from a nice place to sit with family during feeding time and when he needs to relax and rest. This special seat would bring Arthur around his 5 siblings more and allow him his own place to "chill-out"!

Please consider sharing or donating so that we can have a safe place for our little guy during meal times and family time!
Chill-Out Chair - Rock'er by Freedom Concepts
View Product
Contributors (
0

)
Anna Taylor
1 month ago
Anonymous
1 month ago
Anna Taylor
1 month ago
Anna Taylor
1 month ago