Maddox is 3 years old and was recently diagnosed with Autism. He's super smart and is always happy, but Maddox LOVES to wonder and explore.
I worry so much while I am working the night shift that he is safe at home. Sleep is important, and Maddox and the rest of us really need this!
Insurance won't cover the cost of his safety sleeper. We would really appreciate any donations to help keep our boy safe.
Thanks!!!
-Leann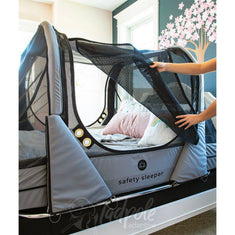 Safety Sleeper Collection (Models: 200, 300 & 400)
View Product
Contributors (
0

)
Anna Taylor
1 month ago
Anonymous
1 month ago
Anna Taylor
1 month ago
Anna Taylor
1 month ago