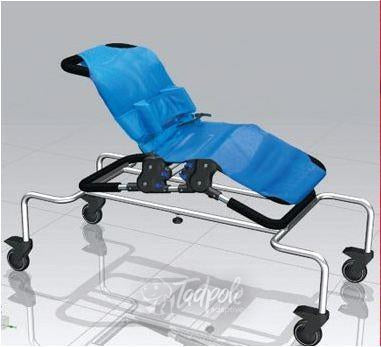 Images may contain Options/Accessories.
Delivery, Returns & Warranty
We will gladly accept returns within 30 days of order on most equipment in new and unused condition. There are a few exceptions where we cannot accept returns. These items are clearly marked at the time of purchase as non-returnable:
• Toilet and Bath equipment is not returnable for hygienic reasons.
• Beds by George and Sleep Safe Beds are not returnable.
• Some Car Seats are not returnable.
Review each "Warranty" tab.Off unit accessory or part purchases where a serial number was not provided at time of purchaseAny item marked "Non-Returnable" at time of purchase. These are typically custom fabricated items.
Most of our items drop ship directly from the manufacturer. Typically items are shipped out via Fed Ex, UPS and sometimes the US postal service. Larger items or big orders may arrive via freight shipment. We will update your order with tracking information as soon as we are notified the item(s) have shipped and you will receive an email with the tracking numbers.
Each manufacturer establishes their own warranty period and policy. Warranty can vary between products from the same manufacturer. Warranty does not cover normal wear and tear or damage caused by accident or misuse. If you have questions about this specific item's warranty please contact us.
Contact Tadpole Adaptive with any warranty related issues. Please include the product serial number, description of the specific problem, any photos, and the Tadpole Adaptive order number if available. We will work with the manufacturer to resolve the issue.