SHOWING 6 OUT OF 6 PRODUCTS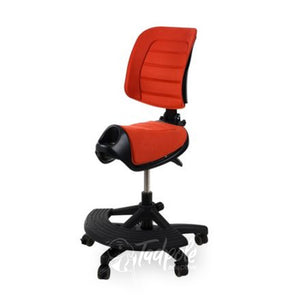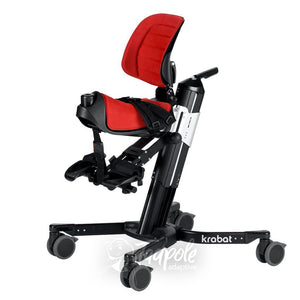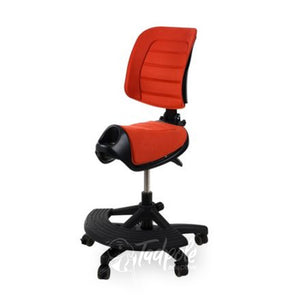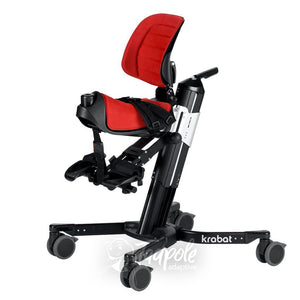 Like so many of our adaptive, mobility and rehabilitation brands, Krabat was founded out of a personal experience of special needs and the unfortunate lack of appropriate, functional and safe aids that could uplift the lifestyle of the user.
It was 2003 when Tom-Arne Solhaug welcomed a beautiful son with Cerebral Palsy into the world and it took just a few years for Tom-Arne's frustration over the lack of convenient aids to reach tipping point. In 2006 he founded Krabat AS with his associate, Fredrik Brodtkorb.
This award-winning adaptive and mobility brand refuses to compromise at the expense of function, aesthetics or quality, designing and crafting aids for special needs children with a staggering range of diagnoses.
The idea of the founders, who hold their purpose very close to home, is the facilitation of mastery and steady progression for the user, who, Krabat firmly believes, as well as serious physical and mental developments, should also experience fun and a sustained sense of interest through the use of their products.
Mastery and progress are achieved not through passive use but through use that inspires movement, activity and independence and, thanks to their personal investment in the progress of special needs users, Krabat aims for a day when the user will no longer have need of their development products.
Krabat employs a professional team of engineers, physical therapists, occupational therapists, industrial designers and technicians, with all the expertise necessary to the development and manufacture of pioneering, durable, life-transforming adaptive products.
It is the belief of the designers at Krabat, that the creation of aesthetically lacking special needs devices only encourages stigmatization and discourages usage and enjoyment for the user. Long story short, attractive aids provide dignity to the user.
So, to an extent far greater than the majority of popular brands, Krabat products stand out as not only functional but incredibly beautiful as well.
Krabat also strives to create aids that are suitable across a variety of situations, indoors, outdoors, summer and winter, with portability always on the features list.
Beyond that, this brand understands that there will be more than one user for each product they sell, since siblings, parents, therapists and other caregivers also have their part to play. That is why special consideration is given to functionality, convenience and ease-of-use for secondary users as well.
Krabat's Pilot, a sleek and innovative crawling aid for ground based activities, has been awarded various honors over the years, including the Rehacare good design award in 2007 and the Merket good design award in 2008.
Their Jockey and Jockey Plus Active Chairs have also been formally acclaimed, with a Rehacare best design award in 2008, a Reddot design winner award in 2009 and the Merket good design winning award in 2013 for the Plus.
Krabat's incredible Pirat special needs swimming aid won Merket's good design award in 2011, while the Sheriff, an innovative saddle seat wheelchair, won good design from Merket in 2010, a gold from IF in 2010 and a gold with best in show at the Medical Design Excellence awards in 2015, for the Sheriff S2 model.
With their accolades and history, as well as their massive base of satisfied clients, who's lives have been upgraded through the use of their innovative adaptive and mobility products, we trust that you will be making the right decision when you invest in one of Krabat's products today.
Krabat products are imported and distributed in the USA by our friends at Adaptive Imports based in Erlanger, Kentucky.